Why Do People Buy Instagram Likes?
If you have an Instagram account, then you know that the app has been growing every year since its release. There are billions of users on Instagram at any given time anywhere in the world. With all these users, you may wonder why people buy Instagram likes.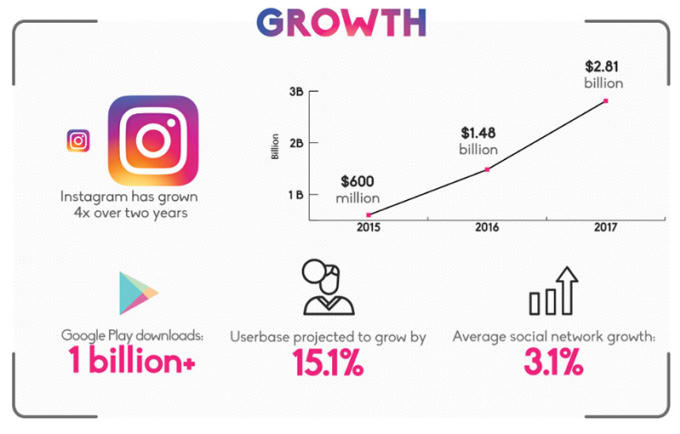 Buying Instagram likes has become a known way for users to grow their profiles/photos overnight – literally. Even an account with little followers can amass thousands of likes in just a day or two thanks to the ability to buy Instagram likes. Reasons vary as to why users grow their accounts by buying likes.
Let's take a look at some of the top reasons people buy likes for their Instagram accounts.
Instagram likes can give you a strong start
Starting from the very beginning with zero likes can be a bit discouraging. It takes a while before you can see your numbers get to where they need to be when you've just created an account. To remedy this, people buy likes to give their Instagram account a boost and start off on the right foot. Having an established base is the main reason new users may choose to purchase their likes. It's a great way to build confidence in your brand when first starting out, as well.
Likes can help with online visibility
Instagram uses a complex algorithm that calculates visibility based on several factors. The visibility of your posts and account refer to the number of users that see your content. The amount of engagement on your posts, the number of likes you have, and several other areas of your profile influence how visible your content is. The higher the visibility, the more organic growth you can see. By getting likes on posts, you can outsmart Instagram's algorithm and gain online notoriety and expose your brand to the world.
Affordable compared to traditional advertising
Many traditional forms of advertising are expensive. Taking out large ad campaigns can simply be less cost-effective than social media marketing services. To get the maximum benefits of your social media account, consider buying Instagram likes. Doing so is an affordable way to increase how many people see your products or services and interact with your content. Make sure to use appropriate and relevant hashtags with every photo upload so that you're targeting only your potential customers. This way, when you purchase Instagram likes, your photo receives better engagement and may appear on the Explore tab.  By putting time into your Instagram and creating an appealing account, you can see a daily increase in customers, organic likes, outreach, and revenue without having to spend hundreds or thousands of dollars more on different kinds of marketing for your growing brand.
Easy (when you use services like Buzzoid)
Buzzoid is one very effective social marketing service that allows users to buy Instagram likes. The service was established right after Instagram first launched and has grown over the years alongside the social media platform. Buzzoid is different from any other service – they provide 24/7 support, orders are delivered within minutes, the likes you receive are high quality, and your account is completely safe. Buzzoid doesn't need a password or any other information about your account – just your username gets you access to thousands of potential likes. Pretty neat.
Do you know something else that makes Buzzoid the leader when it comes to Instagram growth services?
They offer Instagram followers and likes services to everyone around the world. Buzzoid currently accepts orders in each of the locales listed below (and more coming soon):
Increased engagement on photos may improve revenue
If you're starting a business or would like to increase the outreach of an already established brand, then growing your social media exposure is a necessity. Instagram is one of the best ways for brands to reach the public and engage with potential customers. This engagement can lead to increased loyalty as well as more sales for your business. Numbers are a big part of what establishes your credibility on Instagram, so brands can benefit from buying likes (and followers too). With more likes, users will find your brand more credible and appealing. 
Kickstart your Instagram influencer career
An influencer is someone that has amassed a large following and has well-established credibility with their target audience. They're seen as trustworthy and authentic by users and are often recruited to promote brands and increase the exposure of businesses all over the world. To become an influencer, having positive and large engagement is essential. It may seem easy at first, but rising to the next level and reaching Instagram influencer status can be much harder than you expect. To make the journey easier, users buy Instagram likes and followers. By improving your engagement, users are much more likely to see you as credible and put trust in your brand. Would you trust a photo with thousands of likes or a photo with only a couple? Would you trust someone with thousands of followers or someone with only a couple?
Increasing likes may help increase traffic
If you want to send more people to your website, then Instagram is a great way to do so. However, people will need to see your content in order to be routed to your domain. Regardless of what business you're in, increasing likes is sure to result in more visits to your side. Instagram allows users to include links in their bio as well as on posts, enabling you to route traffic efficiently (high engagement on photos leading to bio link clicks) and drive up website traffic.
Ready to buy Instagram likes?
These are just some of the top reasons users choose to buy Instagram likes. Creating the Instagram you've always dreamed of has never been easier. If you're interested in buying likes for your Instagram and reaping the benefits of increased visibility, more revenue, and more, then you should consider social media marketing services like Buzzoid.
Instagram has become highly popular, with billions of users around the world browsing the app on any given day at any hour. If you've noticed that your account isn't growing as fast as you'd like, buying Instagram likes is an excellent way to reach more users. You can see your visibility increase and engagement can increase much faster than it would without the boost of extra likes and views.